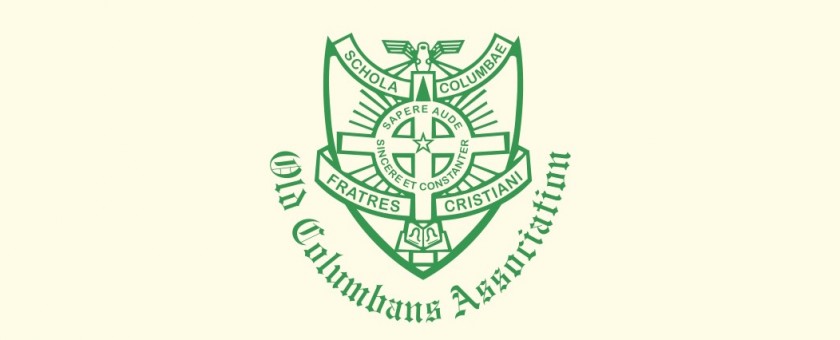 Appeal to all Ex-Columbans
Dear fellow Columbans,
You will be pleased to learn that the Old Columbans Association (OCA) and Old Columbans Trust (OCT) have together agreed to organize a function to celebrate the St. Columba's Platinum Jubilee, along with the Diamond Jubilee of the 1957 Batch, Golden Jubilee of the 1967 Batch & Silver Jubilee of the 1992 Batch, on Sunday 17th December 2017, from 12.30pm until 3.30pm. The event, including lunch, shall be held in the front lawn of Vivanta by Taj – Ambassador, Subramania Bharti Marg, New Delhi – 110 003. A large number of ex-Columbans and their spouses, several of whom are well-established and renowned persons of eminence in their respective fields shall be participating.
To mark this platinum occasion, we seek your esteemed organization's financial assistance for the betterment of St. Columba's School and the welfare of students. As you may already know, the school has a long history and tradition of imparting the highest standards of education. Besides, it enrols and subsidizes a large number of students from less privileged sections of society. Thousands of boys from financially constrained families have passed out from St. Columba's over the past 75 years of its existence, led highly successful careers and transformed their families' and their own lives. Apart from the school, the OCA and OCT too are committed to work actively to enable less privileged students achieve a better and secure future.
There is now an immediate and urgent need to upgrade and modernize a few facilities at the school. These include inter alia:
Renovation and upgradation of the school canteen (Rs. 25 lacs)
Repair and modernization of toilets (6 toilets @ Rs. 8 lacs each, total Rs. 48 lacs)
Refurbishment of OCA office in school premises (Rs. 7 lacs)
We request your assistance by way of Corporate Donation (minimum Rs. 1,00,000/-) towards the above-mentioned projects. Donors are invited to participate in the Platinum Jubilee celebrations and lunch and set up a Promotion / Information Stall / Kiosk at the venue on 17th December 2017.
You will be pleased to know that Old Columbans Association is a Registered Society u/s 12AA read with Section 12A of The Income Tax Act 1961 and u/s 80G (5)(vi) of The Income Tax Act 1961.
All donations to "Old Columbans Association" qualify for deductions under Sections 12AA & 80G of the Income Tax 1961.
 Kindly make all cheques in the name of "Old Columbans Association".
To make an electronic transfer , please use the following details :
Payee : Old Columbans Association
Bank : Punjab & Sind Bank
Branch : BVSS Sadan, Gole Market, New Delhi 110001
Account No. : SB 07621000005404
IFSC Code : PSIB0000762
SWIFT Code for International Transfer : PSIBINBBOO6
Once again, on behalf of the OCA Executive Committee, we appeal to you to participate in the school's Platinum Jubilee celebration and support us in the betterment of our noble and highly prestigious school and the welfare of its students.
On behalf of Old Columbans Association,
Arun Khanna
President
+91.9811088913
Karan Khanna
Secretary
+91.9810154778
Sumant Chadha
Treasurer
+91.9810010841
Sanjay Hans
Chairman – Events Committee
+91.9811034340